Rome, Municipio VIII area – EUR District, Via Laurentina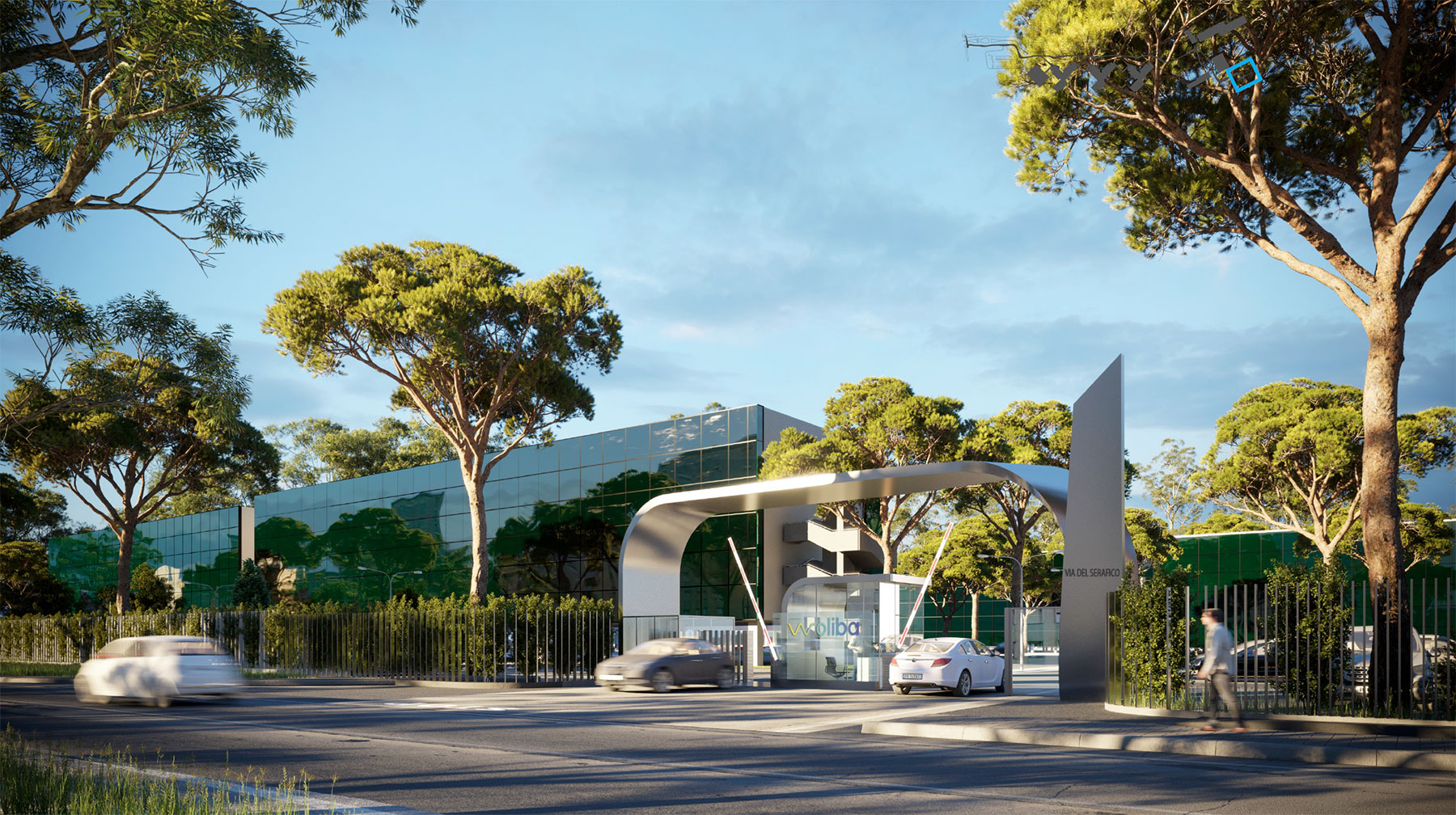 Dea Capital Real Estate Sgr

Built surface area
89.805 mq
Municipal Property Tax
1.742.000 Euro
// DESCRIPTION OF COMPLEX
The business park, LEED Gold certified, is situated in the Eur district of Rome and was previously an ENI office complex for many years.
The main focus of Woliba is to offer a working environment that makes those working there feel at home, with dedicated areas and services.
The complex is composed of five main office buildings, single-tenant and multi-tenant, plus three secondary buildings dedicated to services, including a high-tech laboratory, a canteen, conference rooms, a gym, co-working areas and a bar.
All of this is immersed within three hectares of green areas for communal use, including an array of footpaths, open-air fitness areas and spaces for socialising.
The business park is currently undergoing a significant redevelopment of its external areas, which will see, among other initiatives, the construction of new access gates and the creation of an open-air central square, the focal point of the entire project.
Support with the development of a bespoke mobile application (Office App), dedicated to the management of the business park's services:
• analysis of the services to be introduced
• technical-commercial analysis
• search for potential partner suppliers
Drafting of usage regulations for individual properties and the area
Drawing up the rules and regulations for the use of individual units and the entire complex
Undertaking a watchdog role to oversee the activities of tenants to ensure compliance with all existing certifications (CPI, LEED GOLD), including coordinating the monitoring activities of the LEED certifier.